Angga Pratama
Business Development, Graphic's Designer and direct online marketing website design and development.
Musik, Alam , dan seni grafis atau fotografi adalah sesuatu yang memang menjadi inspirasi dan kepuasan bagi jiwa saya. Bagi saya, seni adalah karunia Tuhan yang diberikan kepada saya untuk menjadi pendamping dalam kehidupan saya.
Nada yang terdengar dari dentingan gitar suara alam adalah hal yang membuat saya takjub bahwa Tuhan memberikan seisi alam ini penuh dengan alunan nada yang berirama seiring dengan perjalanan kehidupan ini.
Yang saya abadikan dalam sebuah jepretan fotografi tidak cukup untuk menggambarkan tentang keangungan dan kesempurnaan serta MAHA KARYA dari Sang Kreasi Sejati.
Sungguh alam dan dinamika warna ini adalah puncak sebuah kesempurnaan dari manifestasi akan keberadaanNYA.
Konsultasi langsung dengan kami akan sangat membantu anda.
Informasi lebih lanjut hubungi / Contact & Technical Support
Offiice Hour :
Monday to Friday
7.00.AM - 10.00.PM
ORDER WEBSITE / UPDATE
BCA | 6820-398-350 
AN. DINDA PANCANIAN BARKAH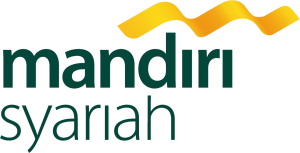 ORDER WEBSITE / UPDATE
MANDIRI | 7122-8272-96
AN. DINDA PANCANIAN BARKAH
IKLAN GOOGLE / ADWORDS
DANAMON SYARIAH | 3609-919-653
AN. DINDA PANCANIAN BARKAH
ORDER WEBSITE / UPDATE
BTPN | 900-114-80015
AN. DINDA PANCANIAN BARKAH