We Have A Good Price For You
Kami menyediakan 3 paket pilihan untuk website perusahaan anda. Luangkan sedikit waktu anda untuk melakukan konsultasi langsung dengan team Advisor Website kami.
Apa anda ingin membuat project diluar package yang kami tawarkan ? Mulailah untuk segera tuangkan ide dan konsultasikan bersama team Advisor BILMODESIGN.COM
Build Something Different & Totally Is About Your Brilliant Idea ?
Beberapa dari klien kami mendiskusikan langsung dengan team advisor kami tentang keinginan khusus mereka, tentang bagaimana websitenya bekerja dengan design seperti yang mereka inginkan. Jika anda ada dalam pertimbangan ini, Let's Click The Button and Start to Consultation with Our Advisor.
24 Hour Support
Anda tentu menginginkan hasil terbaik setelah website anda di buat, kami dan team technical support akan berusaha memberikan pelayanan dari sisi teknis sebaik mungkin apabila terjadi kendala pada website anda.
Recent Work
Luangkan sedikit waktu anda untuk mengamati apa yang sudah team kami perbuat dalam membuat sebuah karya seperti masterpiece serta konsep dan design dengan konsep sederhana dengan sentuhan yang elegance yang mampu menyampaikan pesan untuk visitor website.
Konsultasi langsung dengan kami akan sangat membantu anda.
Informasi lebih lanjut hubungi / Contact & Technical Support
Offiice Hour :
Monday to Friday
7.00.AM - 10.00.PM
ORDER WEBSITE / UPDATE
BCA | 6820-398-350 
AN. DINDA PANCANIAN BARKAH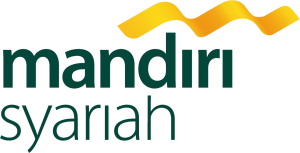 ORDER WEBSITE / UPDATE
MANDIRI | 7122-8272-96
AN. DINDA PANCANIAN BARKAH
IKLAN GOOGLE / ADWORDS
DANAMON SYARIAH | 3609-919-653
AN. DINDA PANCANIAN BARKAH
ORDER WEBSITE / UPDATE
BTPN | 900-114-80015
AN. DINDA PANCANIAN BARKAH